Best Photography Courses to Take in 2023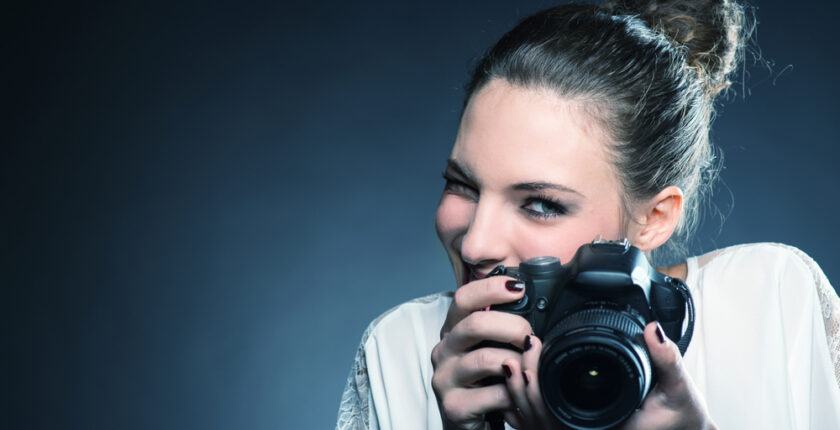 Creativity is a part of any art, including photography. You must think creatively to compose your frames and spot the right opportunities.
However, photography needs more than creativity. You need to learn the process's technical parts to become a professional photographer.
Online photography courses can go a long way toward improving your skills. You can learn expert perspectives and tips and tricks to shoot awesome pictures.
Here are the best photography courses you must try in 2023.
Instructor: Rosie Parsons
Course contents: Lectures, articles, quizzes, and challenges
Price: $99.99
A DSLR with so many buttons and features can overwhelm a person easily. You must know the function of each button and its consequences to learn photography.
This course teaches novice photographers the basics of DSLR camera settings. It is also ideal for people who own a digital camera with manual settings.
You will learn everything about a DSLR with a focus on settings like ISO, shutter speed, and aperture. Moreover, you will become aware of the right settings to use for different conditions.
The instructor of the course, Rosie Parsons, is a professional photographer. She has an experience of over a decade and won many awards.
What the Course Teaches
All DSLR settings
Using ISO for different lighting conditions
Shooting group photos
How to use flash
Shooting pictures in bright lighting
Creating special effects using DSLR settings
Motion photography
Instructor: Joseph Philips
Course contents: Lectures, articles, and resources
Price: $19.99
Learn Photography teaches the fundamental aspects of taking a picture. It helps beginners learn basics like tweaking the ISO, shutter speed, aperture, and more to click fantastic photos. The instructor breaks down the technical jargon into easily-digestible information to expand your knowledge.
The course is also suitable for novice and regular photographers. People with some experience can use the course to learn to create great compositions. It is the right course if you want to get past the Auto button on your camera.
What the Course Teaches
Configuring ISO
Aperture settings and depth of field
Using different shutter speeds
Learn and use the rule of thirds
Photo composition
Holding the camera in the right way
Instructor: Philomena Timberlake, Mark Timberlake
Course contents: Lectures, articles, and resources
Price: $149.99
Anyone with a passion for photography can try this master course to become a pro photographer. However, it helps you learn quickly if you know the fundamentals, like camera settings.
The course starts with the history of photography and ends with how to discover your identity as a photographer. In between, you learn everything to shoot awesome photos in different settings, like street photography.
You also learn how to compose an excellent image and to take portraits. Moreover, you pick up the tricks to create abstract pictures.
The course has over 11 hours of video and 82 articles. It also comes with personal insights to make you shoot like a pro.
What the Course Teaches
Perceiving your surroundings creatively
Creating powerful compositions
Street and portrait photography
Using light conditions to your advantage
The visual language of photography
Taking black and white photos
Instructor: Bob Davis
Course contents: Lectures, articles, and certificate of completion
Price: $49.99
Wedding photography can be an ideal way to earn extra income. Some photographers also focus on weddings as their expertise.
Whatever your game, shooting ceremonial photos requires skills and experience.
Bob Davis, a Canon Explorer of Light, presents his 25 years of experience in this massive course. You learn the ins and outs of wedding photography to make you stand out from your competitors.
The course has more than 5 hours of videos that teach you everything, from pre-wedding shoots to the day of the event.
Moreover, you get expert tips to ensure you win your clients' hearts and make their day memorable for a lifetime.
What the Course Teaches
Shooting the groom and bride
Taking group photos
Managing the wedding day
Lighting effects
Bride and groom preparations
Photographing at the church, engagement, and ceremony
Instructor: Mark Timberlake
Course contents: Videos, articles, and certificate of completion
Price: $64.99
This course comes from one of the instructors of the above course. It is suitable for anyone who has purchased a DSLR. The course teaches you to use the manual mode to the fullest by understanding all the settings.
The course is fit for learning the fundamentals and technical aspects of taking photographs. It is a short course that helps you develop your skills quickly. You also get a 100% money-back guarantee for complete peace of mind.
What the Course Teaches
Learn how the manual mode functions
Using ISO for the right exposure
How the histogram functions
Aperture and shutter speed
Managing lenses
Instructor: David Paul
Course contents: Lectures, articles, and certificate of completion
Price: $109.99
This is a master course on becoming an expert photographer. It teaches you the basics of photography with comprehensive details and depth. You also learn to take photographs, landscapes, and more.
Most importantly, the course teaches you the difference between key factors, such as auto vs. manual focusing or mobile vs. DSLR cameras.
Additionally, you can learn to edit your images in Adobe Lightroom. You become aware of things like raw and JPEG file formats.
Moreover, you learn to shoot in low-light conditions and different scenarios. The course even comes with expert insights and tips from David Paul, a Toronto-based professional photographer.
What the Course Teaches
Fundamentals of taking photos
Different exposure settings
Landscape and portrait photography
Photo editing
Shooting in various lighting conditions
Professional photography
Final Thoughts
A photography course is the right way to advance your career in photography. It helps you create a foundation and develop your skills. You should consider the courses we reviewed to become a pro photographer to shoot professionally, and we encourage you to find more interesting photography courses on elektev.com.